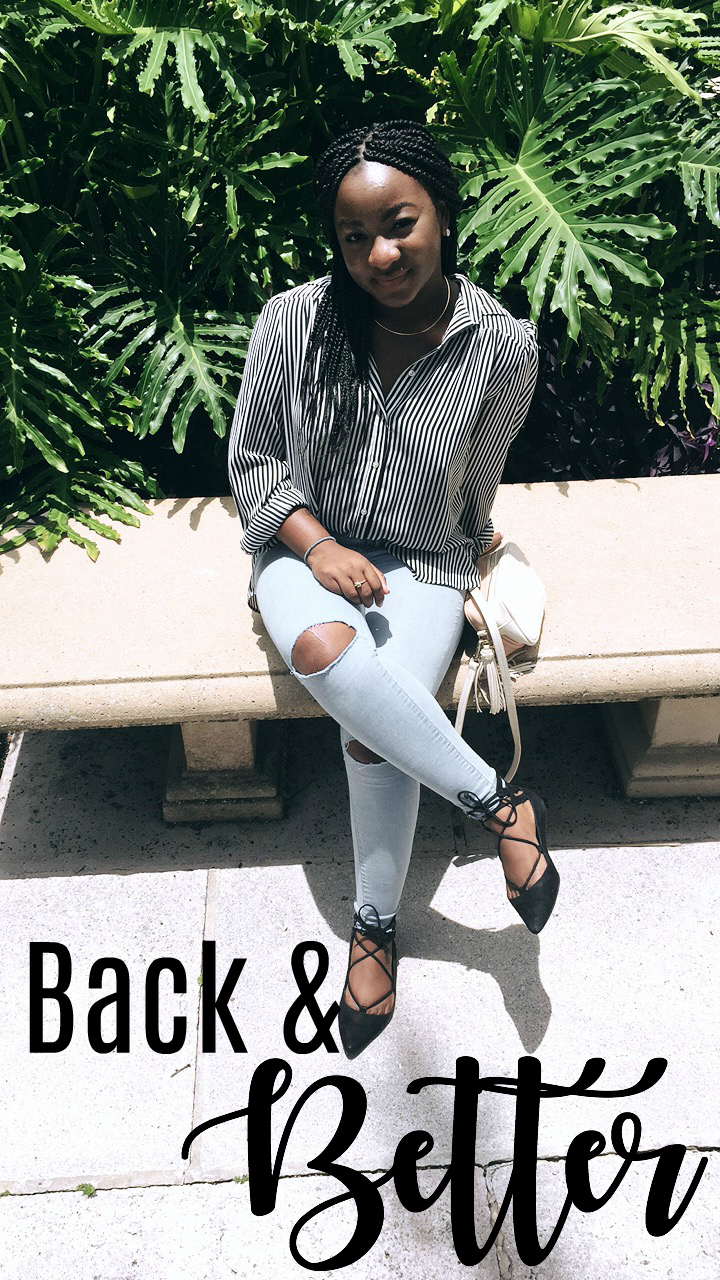 I have been a ghost on the blog for the last few months. logged on my blog the other day to see my last post was published back in March. I thought to myself " girl what are you doing?". Let me tell yall, consistency is HARD! I have sat down many times to create new content & just couldn't come up with anything. Just tons of drafts with absolutely nothing. So today I gave myself a mini pep-talk about getting back to the blog and breaking out of my laziness. I figured what better way to make a come back then by giving yall a little recap on my life & what I've been up too.
What's New!
I moved back home for the summer. It was more convenient and allow me to save up some money. My job is super flexible and allows me to transfer back in forth.
I have been working like a mad dog. Along with my part time job, I have signed up with a grocery delivery company call shipt ( it's like Uber for groceries ) to make some extra money.
I told myself about two summers ago that I'll never get box braids again, after getting 20-inch long medium braids that left my edges for dead, but I did & so far my edges are still in tack.
I've been wearing less makeup & loving my skin. I can't believe I used to wear makeup every day just a year ago.
I finally booked this year vacation, which is happening this month. I'm sooooo excited because it's a state I've been wanting to visit five-evahh. HINT: It's famous for live jazz music & the best Cajun food. If you remember last year around this time I visited DC for the first time & explored NYC with bae…here's a recap
You guys can expect a new post once a week, as I battle off procrastination and create amazing content for yall.
That's all for now!
Thanks for reading, as always live what you love.