"However, don't let perfectionism become an excuse for never getting started." – Marilu Henner
"Perfectionism is not a quest for the best. It is a pursuit of the worst in ourselves, the part that tells us that nothing we do will ever be good enough – that we should try again." – Julia Cameron

"Perfectionism is not the same thing as striving to be our best. Perfectionism is not about healthy achievement and growth; it's a shield." – Brene Brown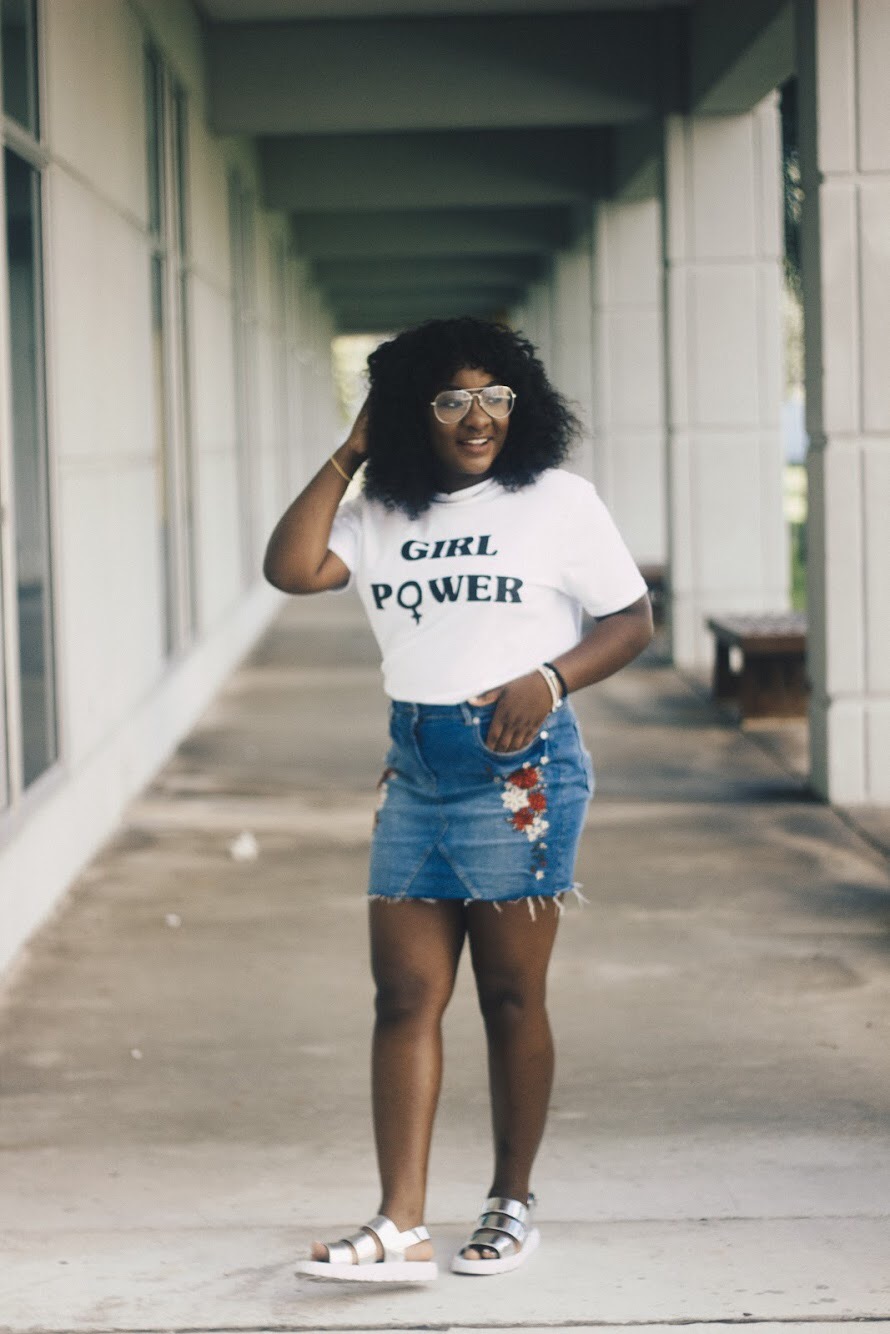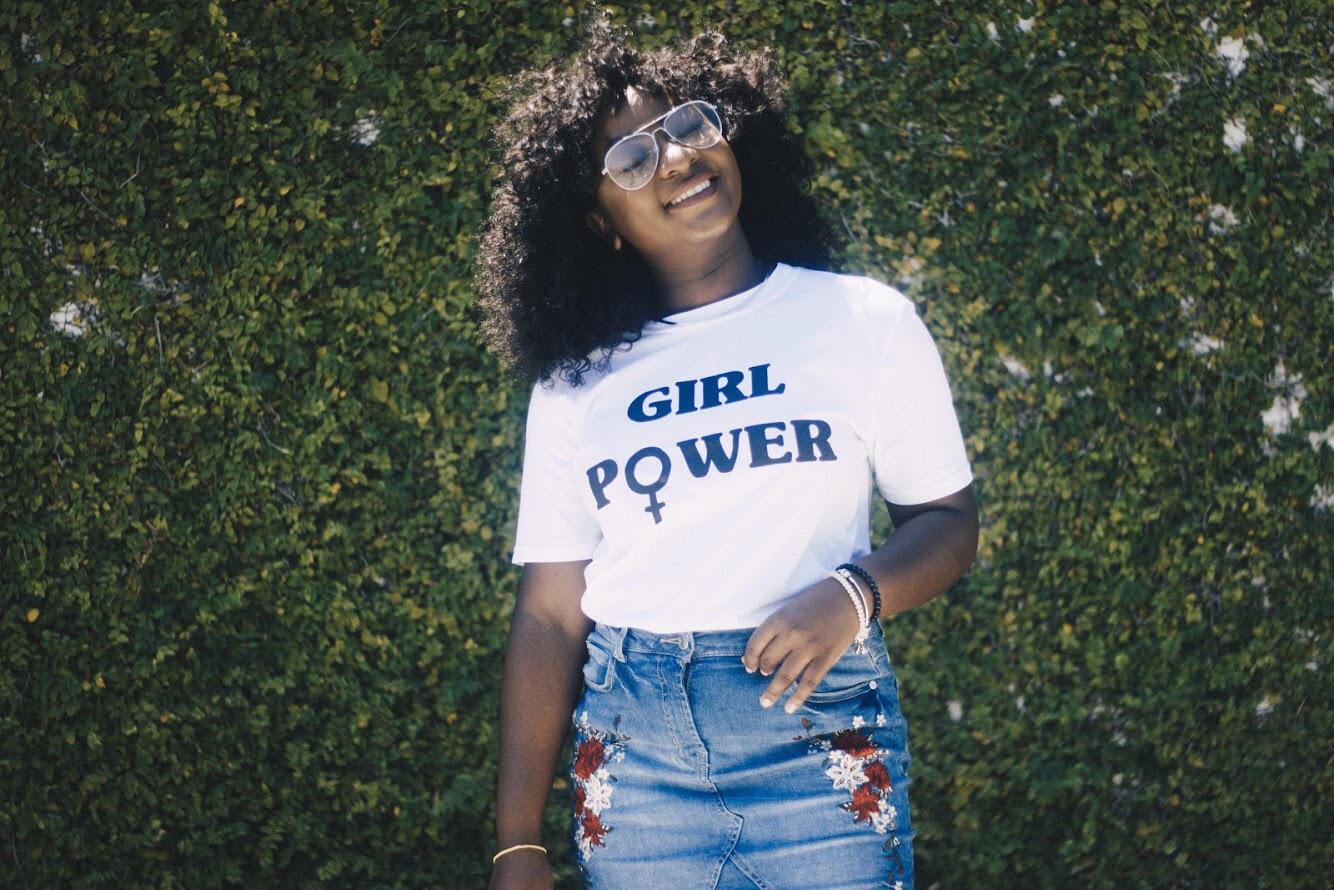 Last week I was listening to one of my favorite podcast, The Friend Zone. The topic was perfectionism and its effects on our lives. Honestly, I felt the entire episode was reading my life for FILTH.
For a while, I've felt stuck. You know that space where you know what you want, and what it takes to get there, but you're constantly standing in your own way? Well, listening to Francheska ( @heyfranhey) talk about starting a youtube channel with limited resources and not allowing that to discourage the messages she wanted to spread to the world. I realized that my 'perfectionist' mentality is the main roadblock to my success.
One of my worst habits is comparing myself to other people. Often times, I'm not even comparing myself to people I consider to be on my level. I compare myself to people who have been working and creating consistently for years and have reached a level of success because of it.
As the week went on, I continued to reflect and think of the changes that I needed to make in order to reach my goals. I listened to a few #girlbosses talk about their journey and letting go of perfectionism; which left me very inspired. I analyzed the women that I compared myself to, reviewed their work when they first started and went in depth to see the work they had to put in.
So shout out to all the women out there candidly sharing their journey & inspiring others.
"If it makes you nervous, you're doing it right" – Donald Glover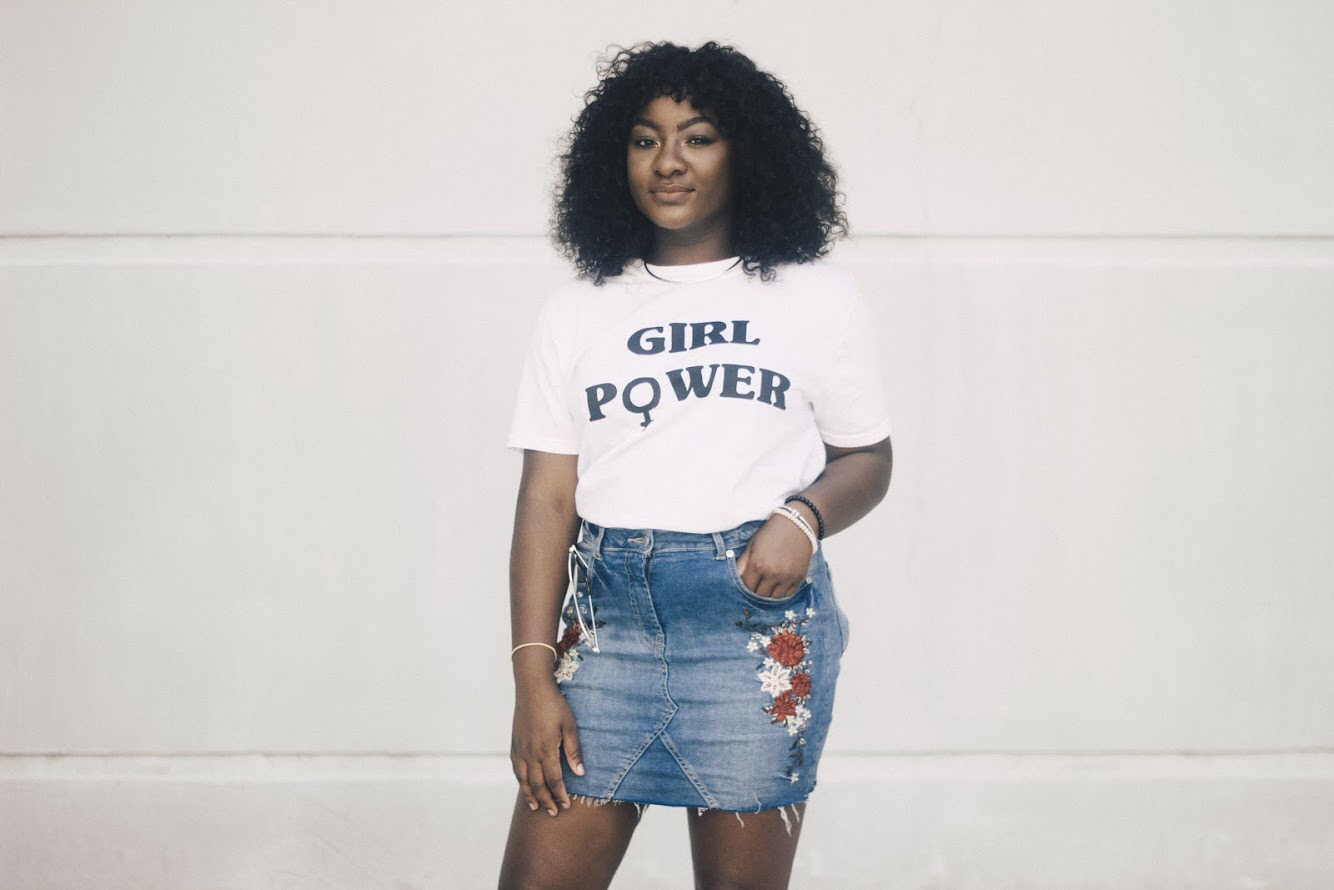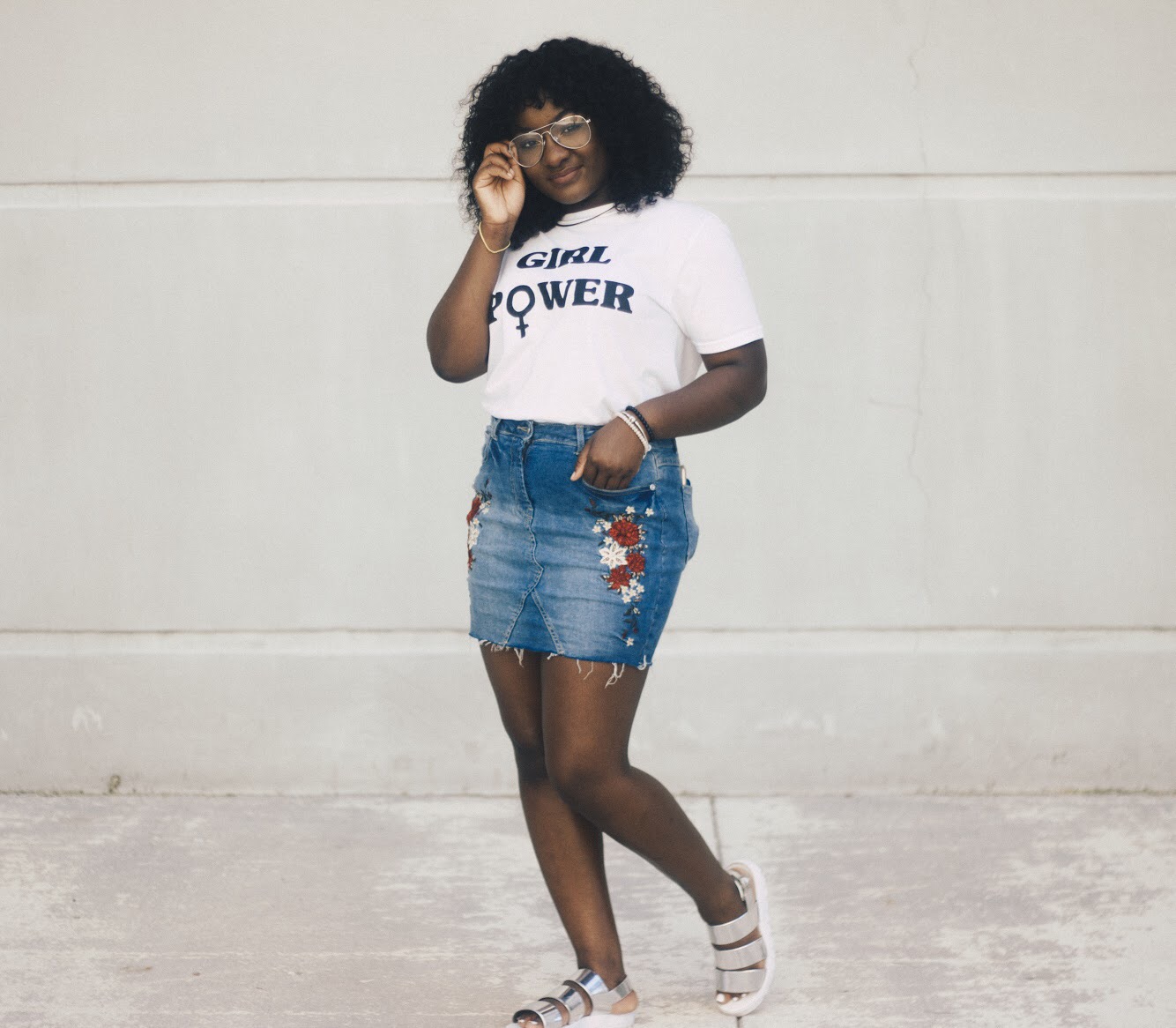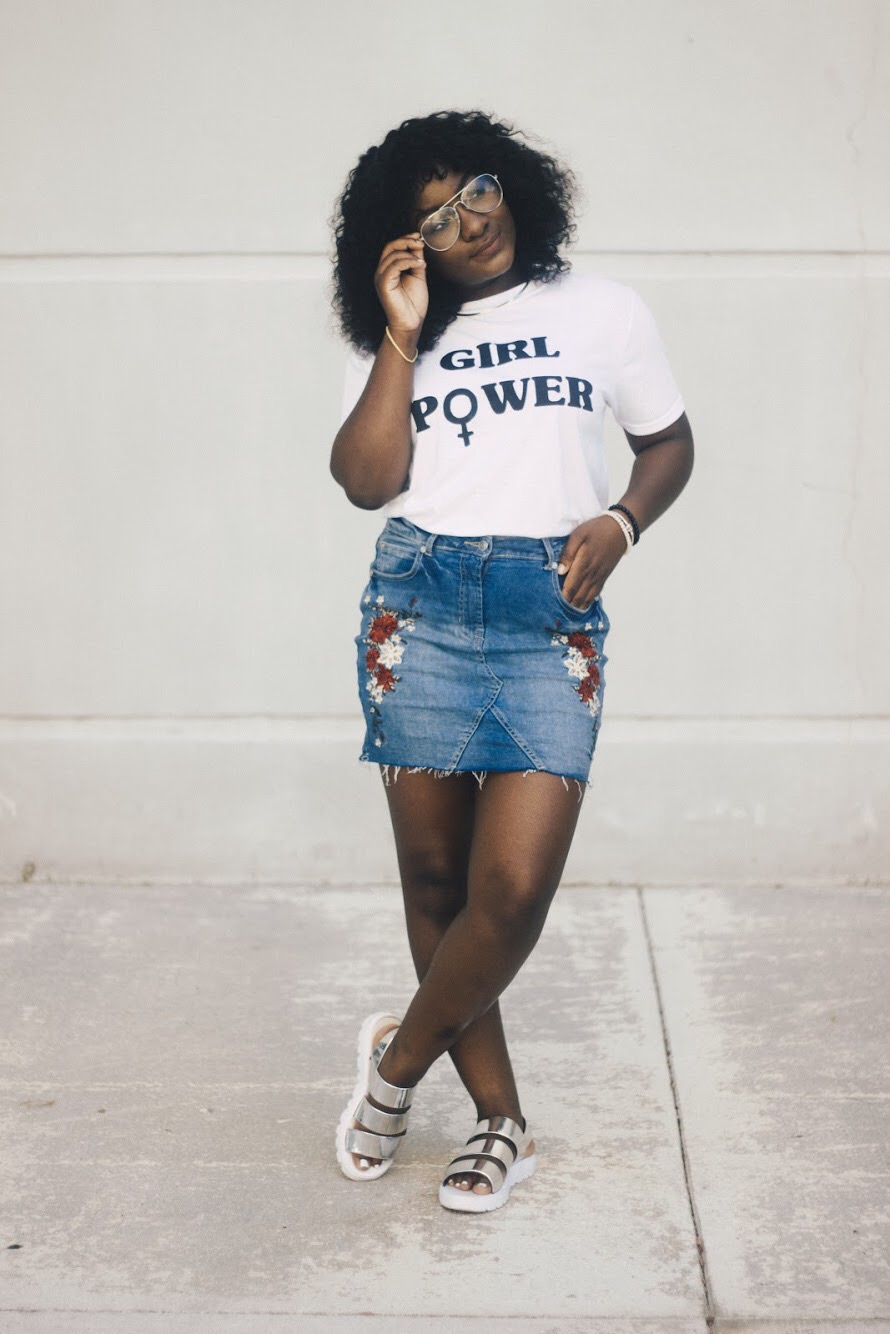 Outfit Details
Top- Boohoo
Skirt- Boohoo
Shoes- Asos