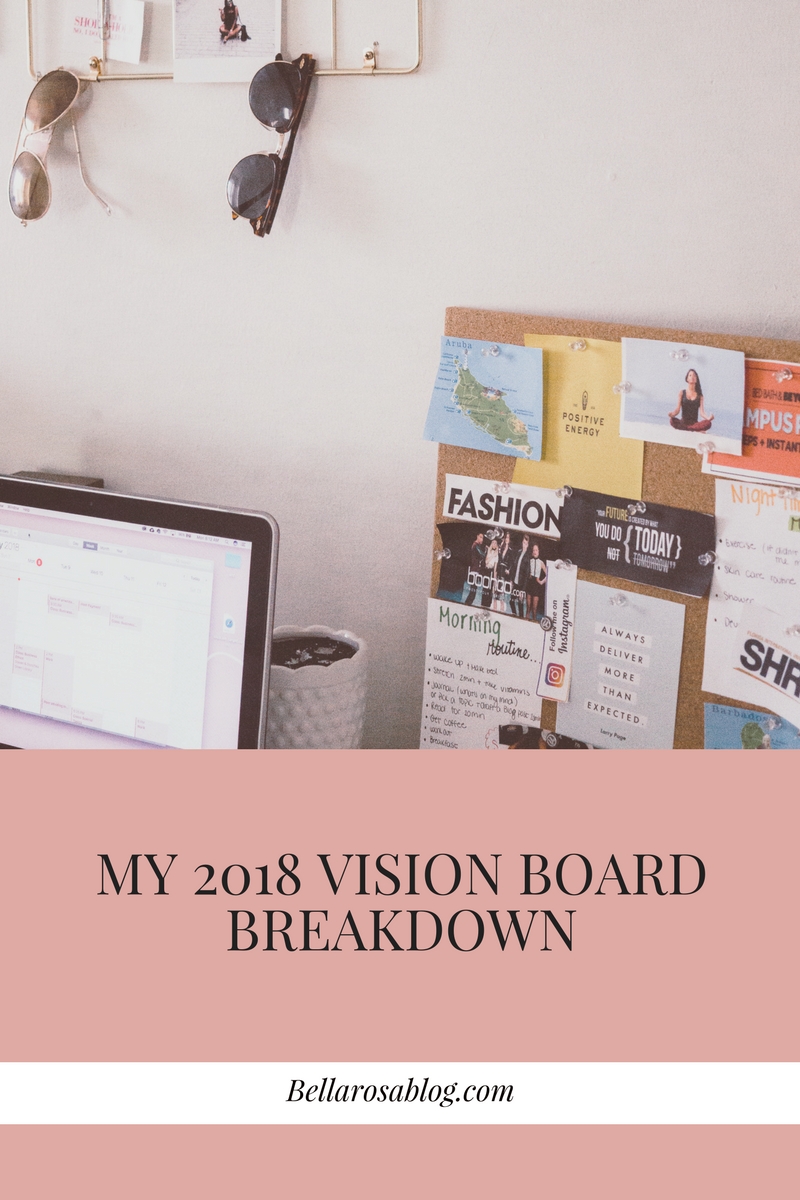 2018 is here in full effect whether we were ready for it or not, it's here! Although I'm not about that " New Year, New Me" agenda, I feel like its still important to start the year with some goals and intentions. It's one thing to write those goals down in a journal in and store it away. You might possibly never look at it again for months. It's another to have a visual of your goals staring at you every time you get out of bed. That's why I like making a vision board.
Instead of buying a bunch of magazines and a project board. This year, I decided to use a cork board that fit into my room's aesthetics and also functional, I can move things in and out as I see fit.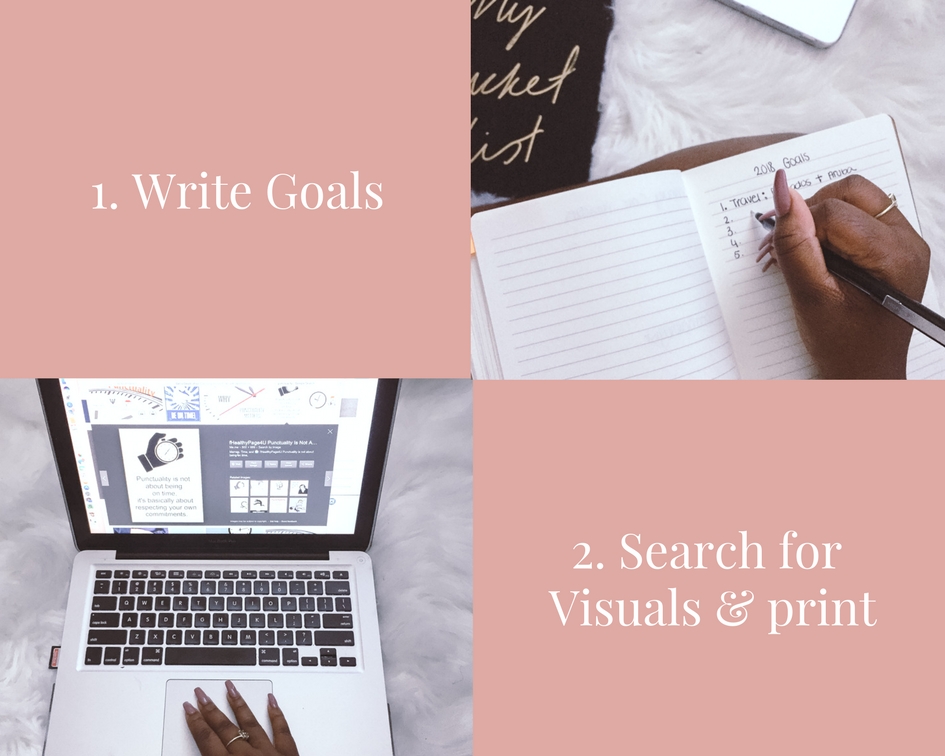 The process is very easy I purchased this lovely cork board from target for $9.49.
I started by writing my goals down in my journal, browse the internet for visuals that interpreted those goals, aligned them on Microsoft word, print and cut each visual/word and pinned it to my board. If you have a printer, I recommend this way of doing it because, you save money from buying magazines that might not have every visual you are looking for and you can control color, sizes…etc.
My Vision Board Breakdown
Travel- as a college student my financial abilities to travel as much as I would like to is limited. In the past, I've budgeted myself to travel to at least another state once a year. This year I would like to travel to at least two countries. Barbados and Aruba.
Academic- Of course, every semester my goal is always to pass every class. As I'm making my way towards the finish line of my undergrad, I want to get more involve on campus and start building my resume. One of my goals is to become an active member of my campus SHRM ( Society for Human Resources Management) Org. Have the opportunity of becoming a peer advisor for student orientation.
Blogging-  I want to be more active on the blog and commit to a minimum of one blog post a week. I want to work with a few brands this year, such as Bed Bath & Beyond, boohoo, misguided..etc.
Self- Development– This might sound silly, but one of my goals this year is to be one time for things. If you were to google the urban dictionary of  "CPT ( colored people time)" I'm sure my name would pop up. I come to realize how that affects my ability to demonstrate professionalism and I want to change that. This sound cliche, but I wanna get to the gym at least 3 times a week. This might be my greatest challenge, but I'm up for it. The last thing I feel like is worth mentioning in this category is, I want to let go of my fear of rejection, get out of my comfort zone and attend events and network.
I decided to share my goals for this year on my blog as a form accountability because I feel like if I put it out there, rather than hide it inside my journal, I'll feel more pressured to accomplish these goals.
As always, thanks for reading…
What are your 2018 goals and have you considered making a vision board?