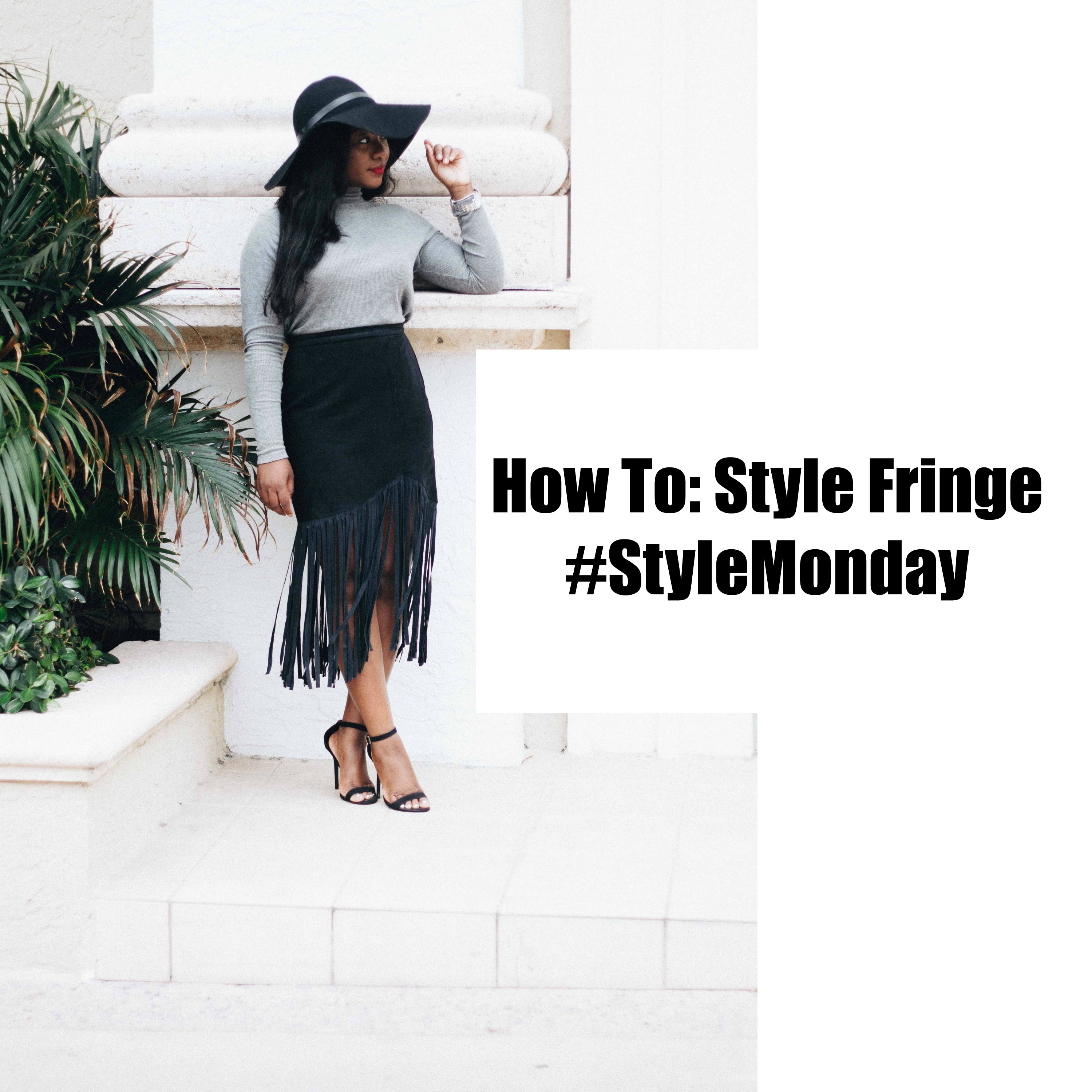 Ending the fall season with a trendy fringe skirt. See how I styled this flattering skirt and how you can too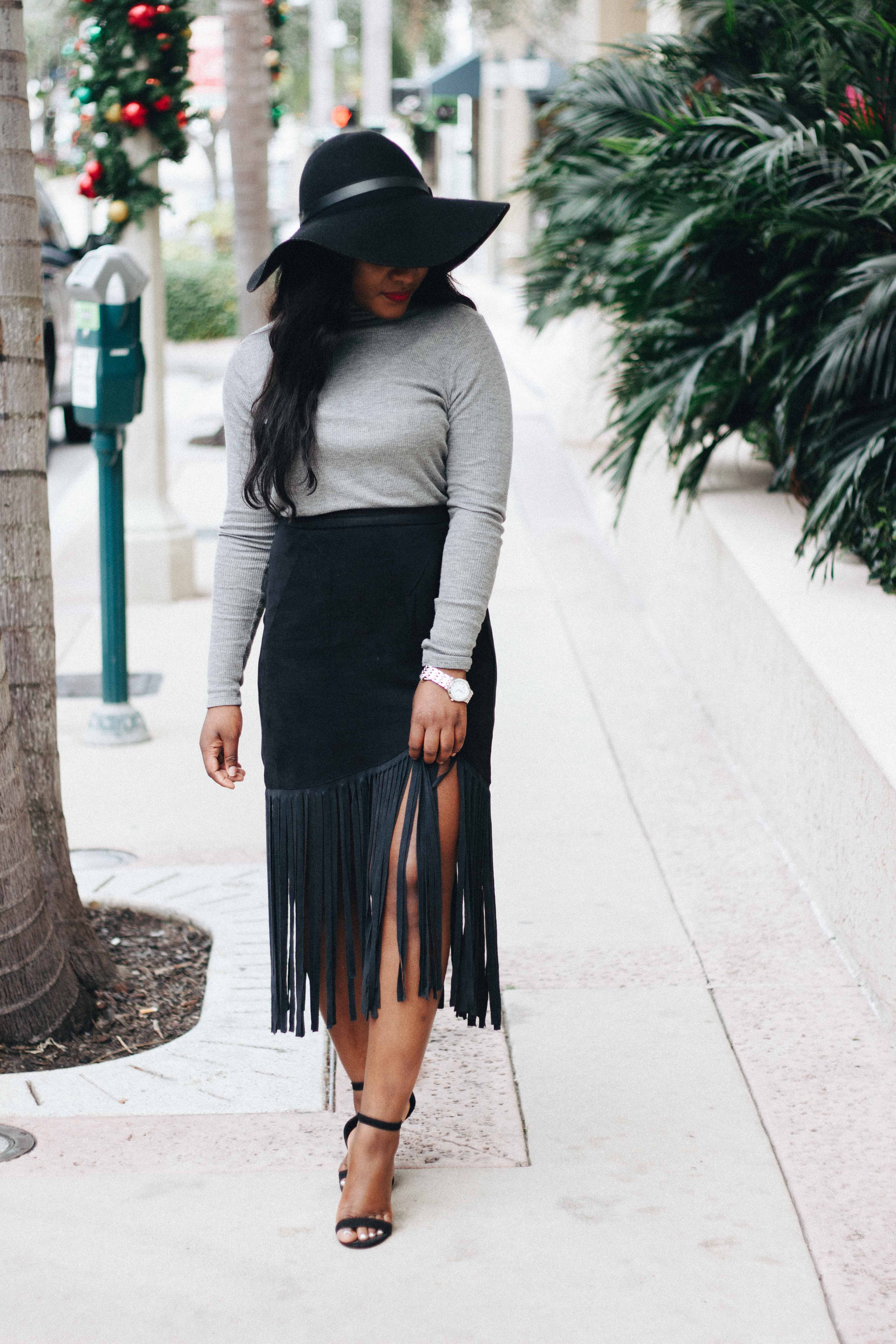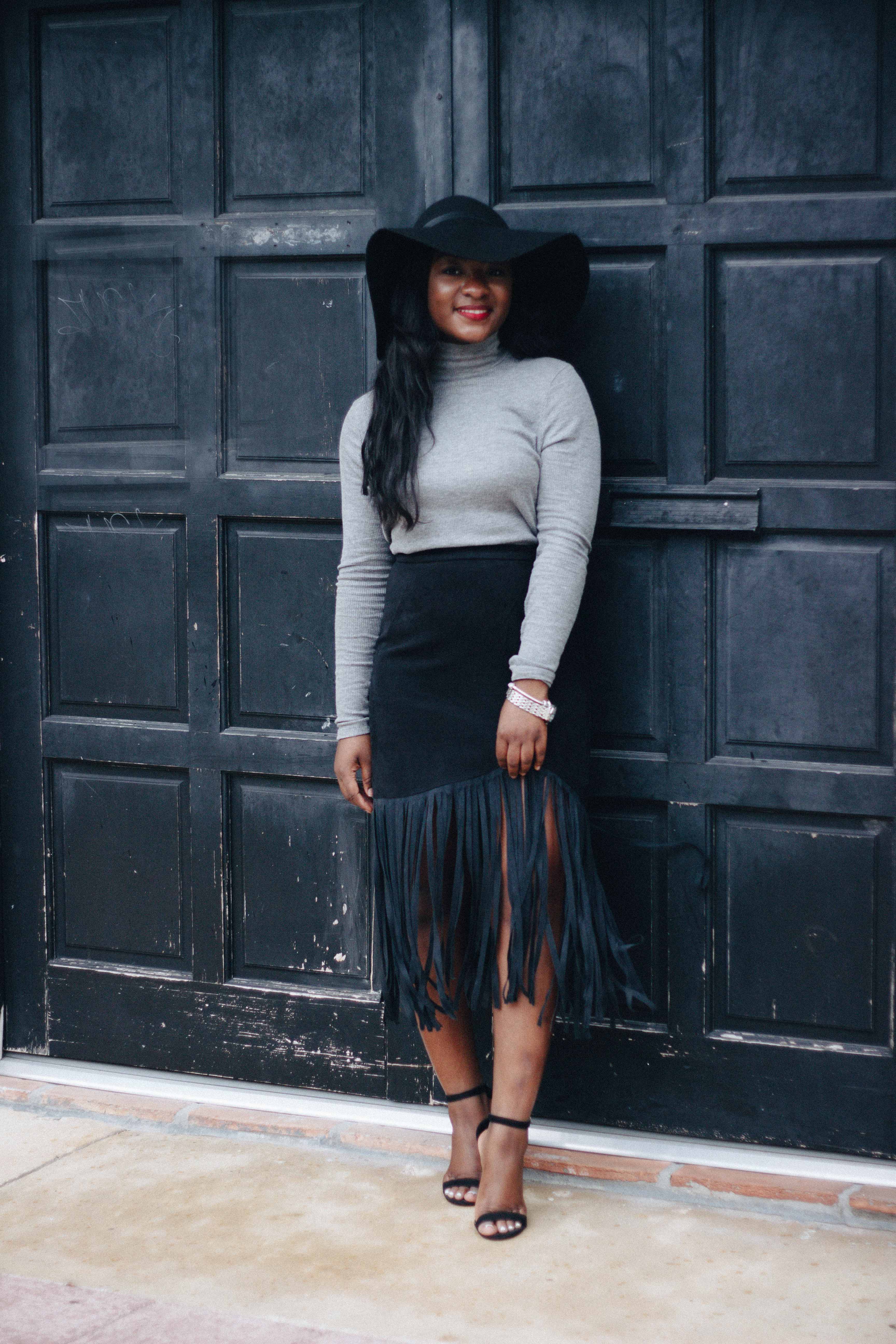 Outfit Details
Top- Asos
Skirt- Macy's
shoes- Lulus
Hat- H&M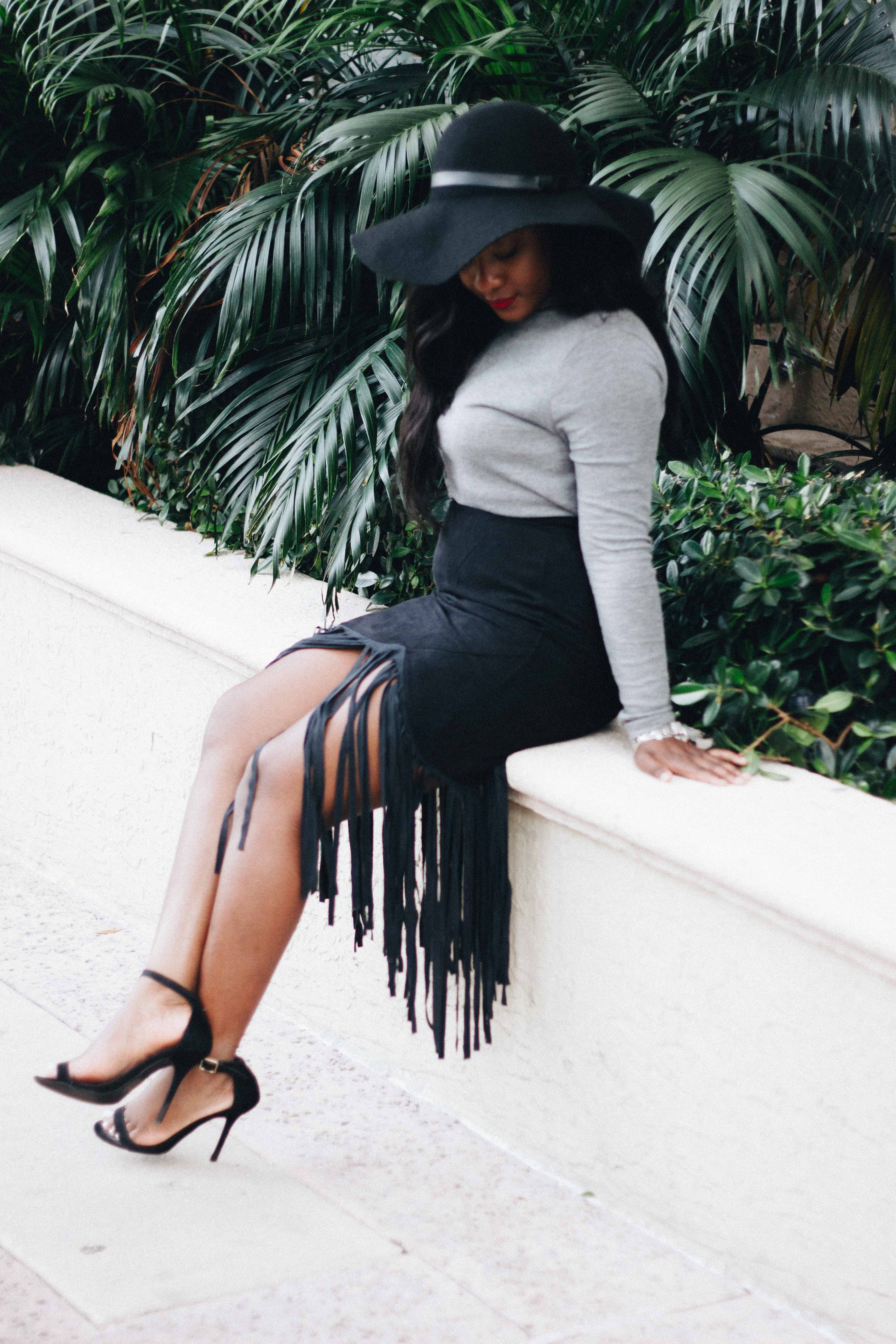 So, I was visiting one of my childhood friends one day, and just like old times, I started going through her closet. In middle school, she always had the best clothes and I  would always go through her closet and borrow stuff. So being the nosey person that I am, I went through her closet and spotted this skirt and screamed: " It's mine and I'm keeping it". She mentioned that she bought the skirt a few months prior, where she work. Even though it didn't fit her, she bought it anyway. She kept it in her closet ( with the tag) in the hope she'll find someone to give it to. In that's the story of how this skirt made its way into my wardrobe.[bctt tweet=" Faith brought us together! Well, at least that's what I tell myself" username="bellarosablog_"]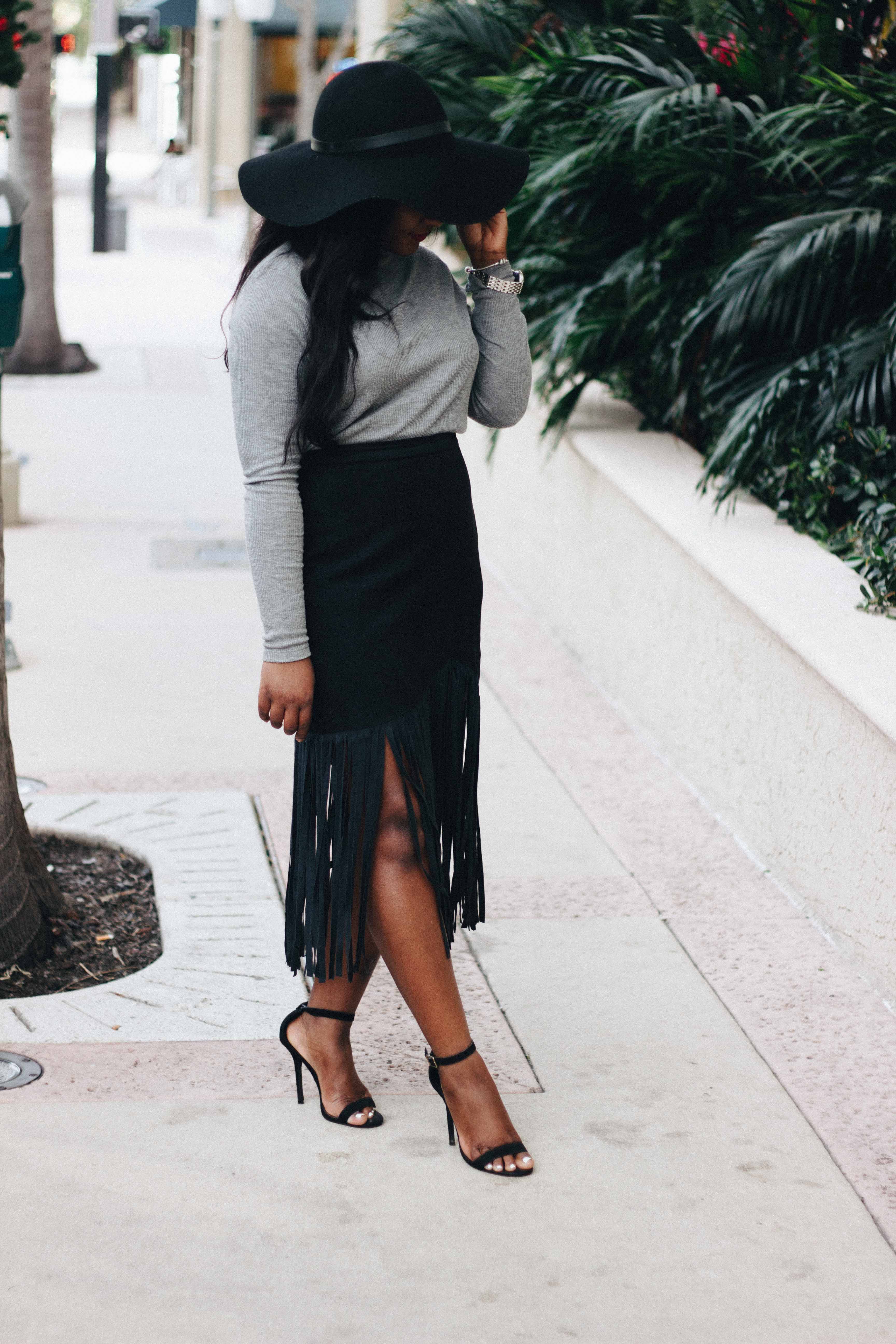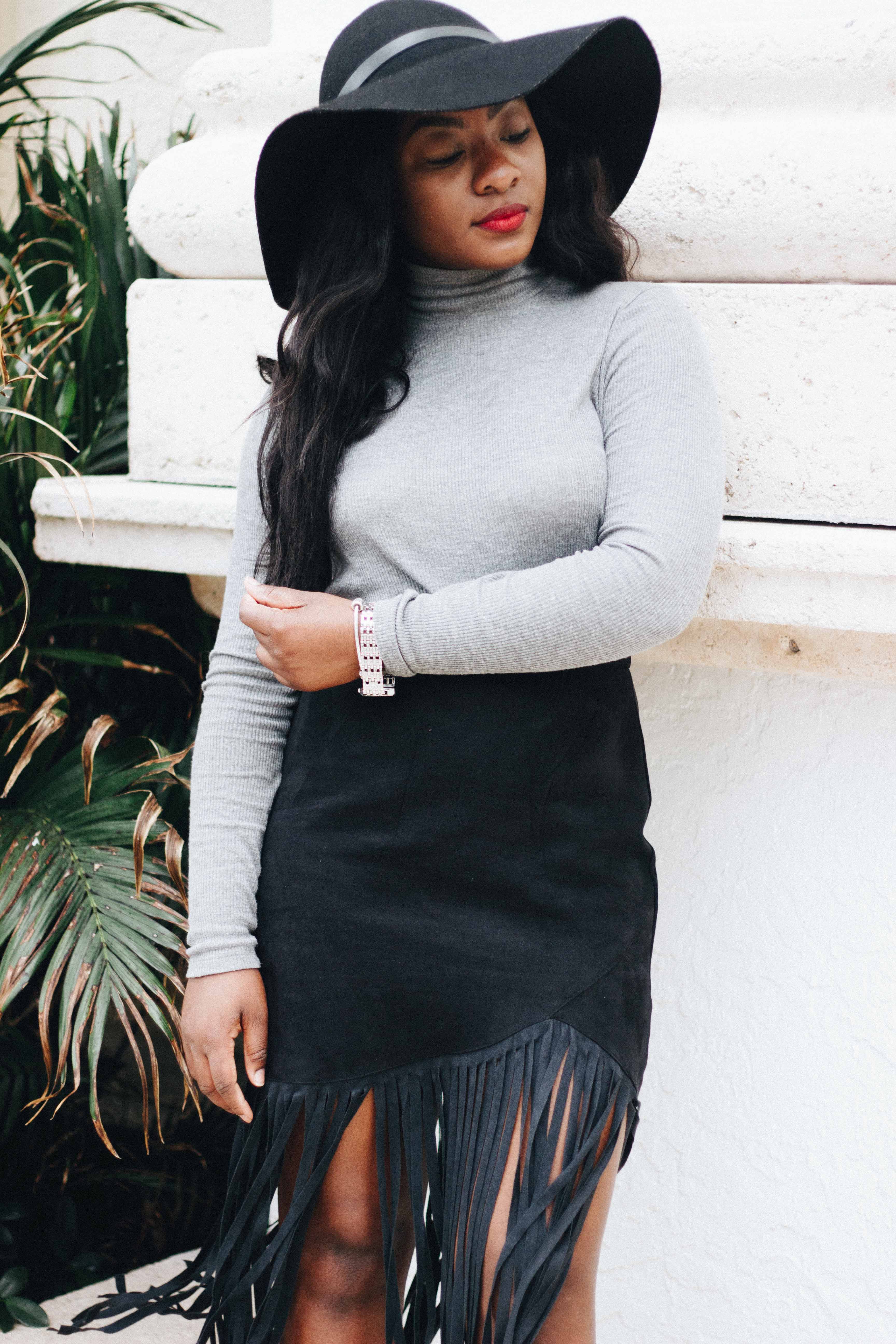 Want to know how you can style the trendy fringe skirt?
Someone saw me with this skirt and said: " you know if I saw this skirt at the store, I would never buy it because I wouldn't know how to style it". I feel like that's one of the most common reasons people opt out of buying certain clothing. If you are one of those people, I say buy it anyway. I purchased a pair of culottes that have been in my closet for almost a year because I'm still trying to figure out how to style it, but I know one day I'll find a use for it. The next time you see a fringe skirt don't hesitate to buy it and if you stuck on how to style it, here are  5ways
Dress it up: You can dress it up as I did above with heels and a basic top for a more formal look.
Dress it down : You can wear fringe skirts with sneakers and even booties for the colder months, see how here.
Knee High Boots: It actually sound weird when you think about it, but you can throw on some stockings and a pair of knee high boots underneath a fringe skirt and still kill it. See here.
Fringe & Denim: Pair a nice fringe skirt with a denim button down and call yourself a fashion-killa lol, but seriously look how stunning the two put together look. See here.
Keep it Basic: Fringe is such a statement on its own that it doesn't matter what you pair it with. If you wanna keep it simple, but chic style it with a basic or graphic tee.  See here.