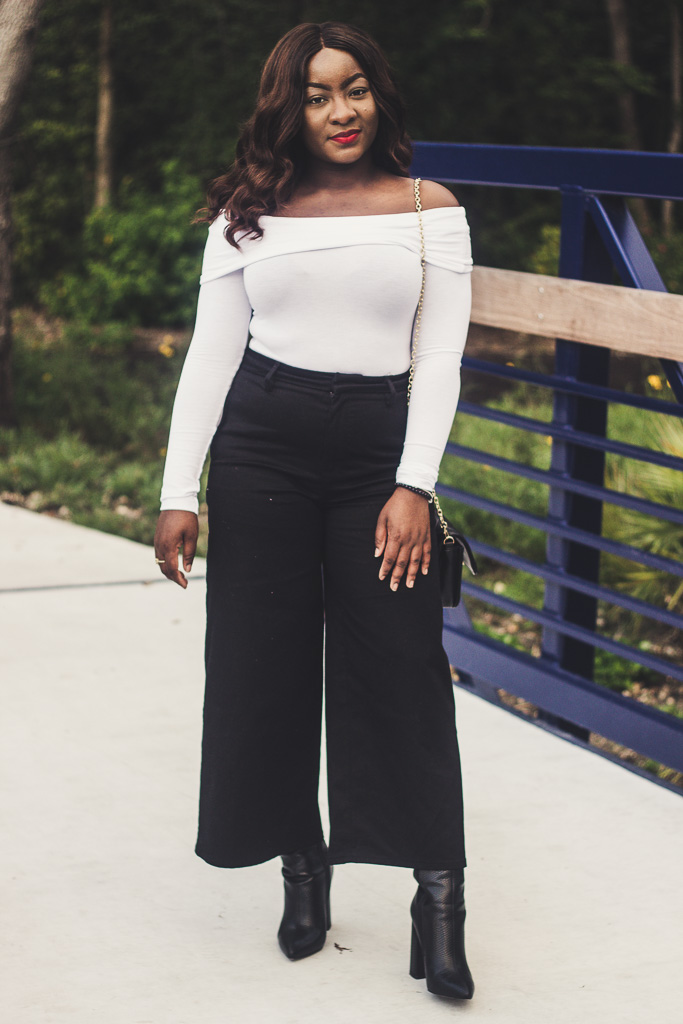 This a story about how I scored these ZARA culottes, originally priced at $60, for just $5. Also why I promised myself to never buy cheap boots.
One day out of the blue, I decided to go to the salvation army near campus and see if I could find a vintage nightstand for my room. After a few minutes of looking with no luck, I decided to look at the clothes section and see if anything catch my eyes. About 30 minutes later, I ended up with a painting. A painting of a black woman in a colorful headwrap, still no clothes or nightstand. I soon came to the conclusion that I wasn't going to find anything and it was time to go. Just as I made up my mind to leave, a very friendly employee walked up to me, with the thickest southern accent ever ( especially in Miami) said " We got some brand new ZARA stuff over hear for just $5, they have some defects, but look like stuff you would look good in". I proceed to look at the items he was referring to and laid my eyes on these pants. Tag still attached, unlike everything else that was there, no defects.
Okay, I made this story super dramatic. I really felt like I hit the jackpot that day because I left there with three brand new items excluding the painting and only spent $15. The other items did have small zipper defects but were an easy fix at a seamstress.
Ohh, and about these shoes. As a height challenged woman, I had to rely on heels for basically all my life, I consider myself to be a professional when it comes down to walking in heels. So good at it, I think I can run track and complete a Beyonce choreography in heels. Imagine how annoyed I was when I put on these boots to go take these pictures and couldn't stand for one second. You could never tell how much I was struggling in these boots because I pride myself to be a " you'll never see me sweat" type of woman. The only explanation I have is because they are cheap. I would like to formally tell myself and the world I will never ever buy cheap shoes. By cheap I mean anything under $20.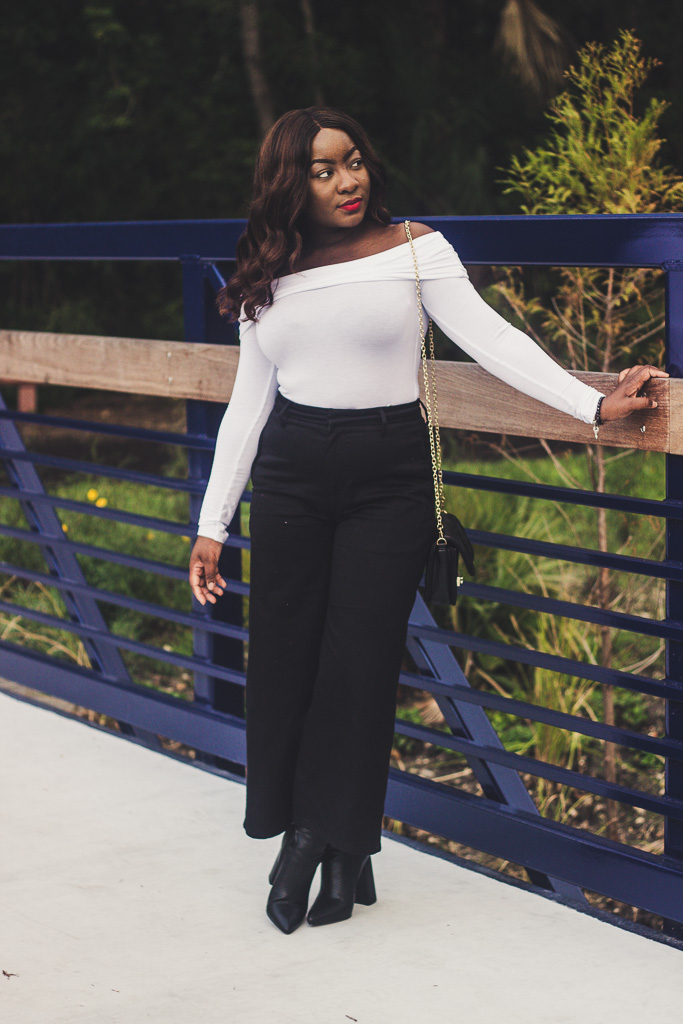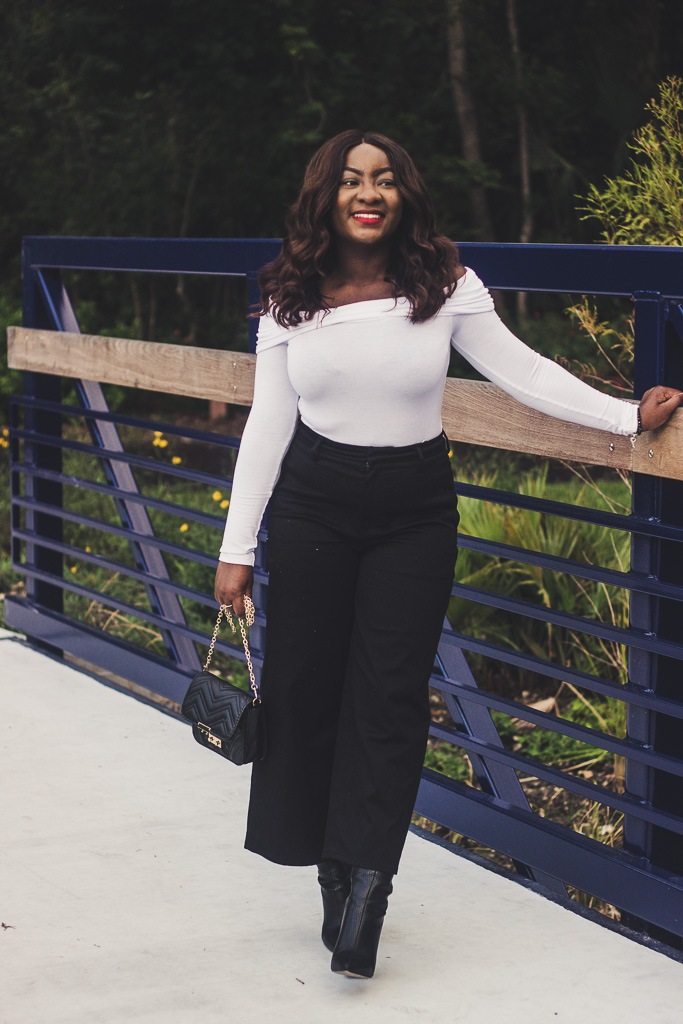 All The Details 
Top: Asos
Bottom: Zara ( Thrifted from the Salvation Army)
Shoes: Boohoo
Purse: Boohoo