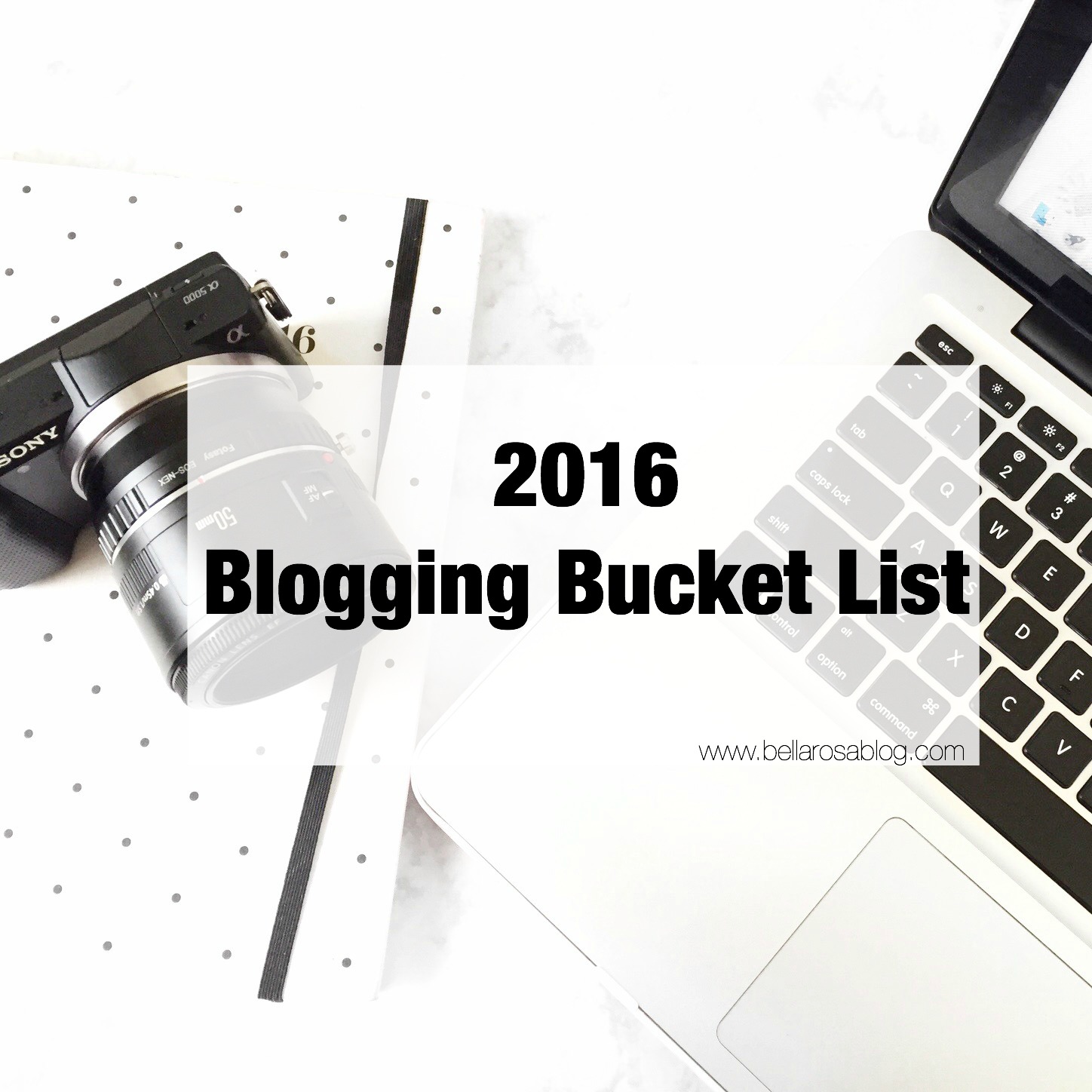 I can honestly say 2015 was an amazing year for me. I transformed my blog to what it is today. I've migrated from blogger to wordpress, spent weeks in bed learning basic coding, crashed my site, found a hosting company and learned basic SEO.  I stepped out of my comfort zone and connected with other bloggers, even collaborated with one here. Although 2015 was everything I could of asked for, there are still things that need to be worked on. My main goal in 2016 is to find a balance between working 2 jobs, school and my hobbies ( blog and youtube). Since we are here, let's talk about the things I want to achieve with my blog this year.
Consistently Blog- My biggest problem is remaining consistent in everything that I do. I spend more time perfecting the physical image of my blog, neglecting the most important part, CONTENT! Realistically, I would love to post 2-3 days a week, but we all know things happen. I thought about pre writing 2-3 posts and schedule them to publish on certain days, currently still bouncing around with the idea.
Grow my traffic- I desperately want to grow the traffic on my blog, most importantly I want to build loyal viewers. I am aware that majority of my lack of traffic is due to the limited amount of contents and that's why number 1 is super important to me. I want to grow a large variety of viewers and give people the opportunity to discover my blog.
Collaborations- This year I would like to grow my collaboration list, I would like to collab with other bloggers, you tubers, as well as brands. I've always wanted to work with brands, and somehow had the idea that if they were interested in my trying their products, they would reach out to me. First off, I had to give myself a big wake up call and ask "who do you think you are". I came across a blogger who spoke about how to email/ contact companies about reviewing their product, and though " ohh! I'm suppose to reach out to them" well duh! It's true what they say, a close mouth don't get fed. So this year, I will be contacting/ emailing different brands that I strongly believe in for collaboration opportunities.
2 Travel experiences- Although, I am a college student and traveling can be a bit of a struggle when on a budget, this year I want to share 2 travel experienced. I want to start off small and travel within the US states.
Advertisement- I've work so hard on my blog, invested a lot of time and money in getting my blog here ( physically) and I think it's time my blog start paying me back. This year I would like to offer advertisement spaces on my blog for business ( in which I approve of) to promote their business on my blog
Thank you so much for reading, let me know what are some of your goals, or bucket list Ideas for this year.