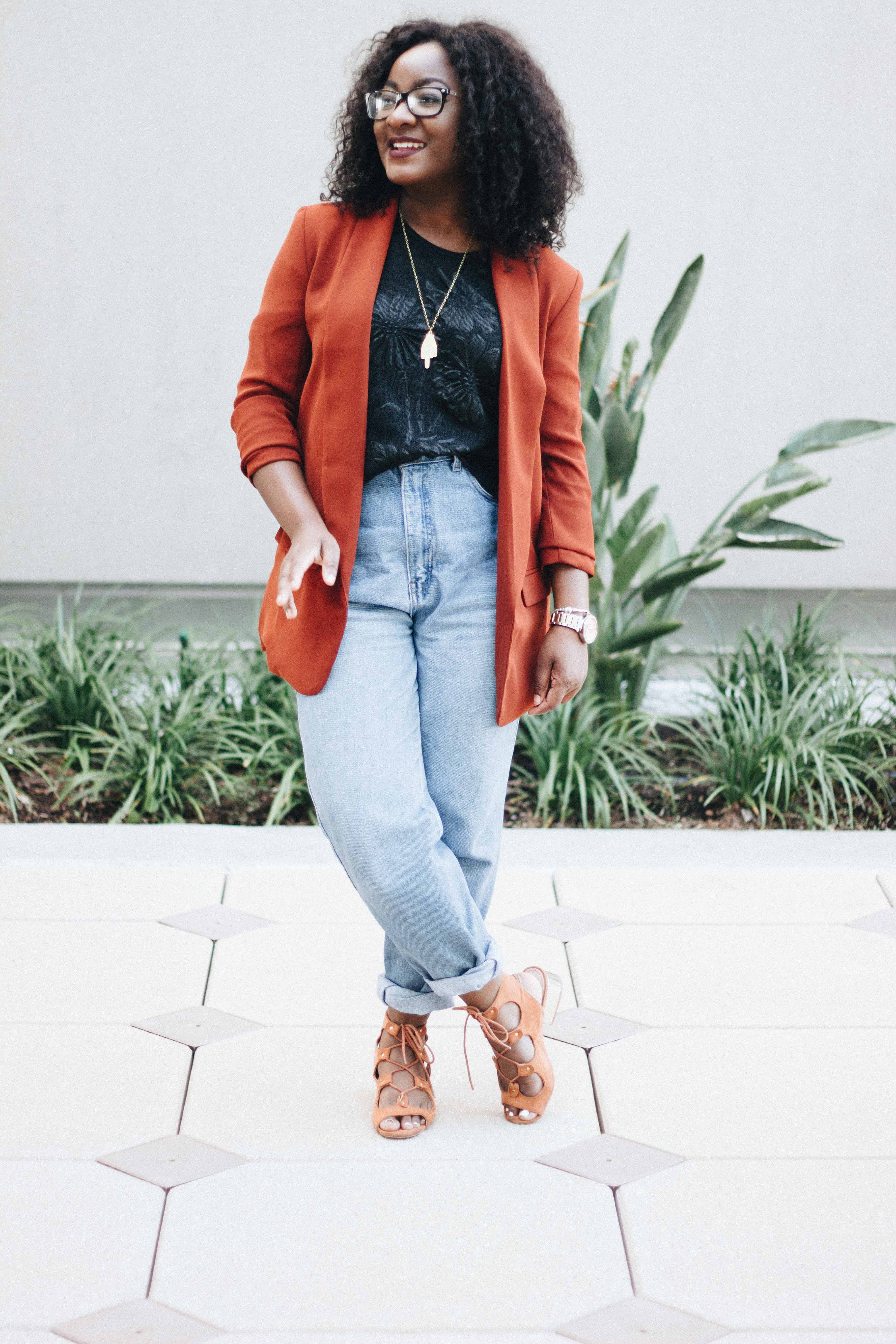 Happy Monday loves, it's the first Monday of a new month. I hope you all have been working on those new years goals and achieving them. I can't say much for myself because I've yet to see the gym this year. I'm not giving up just yet, I've set my schedule up to wake up at 5 Am every day this week to go run ( I might be setting myself up). We'll see how that goes.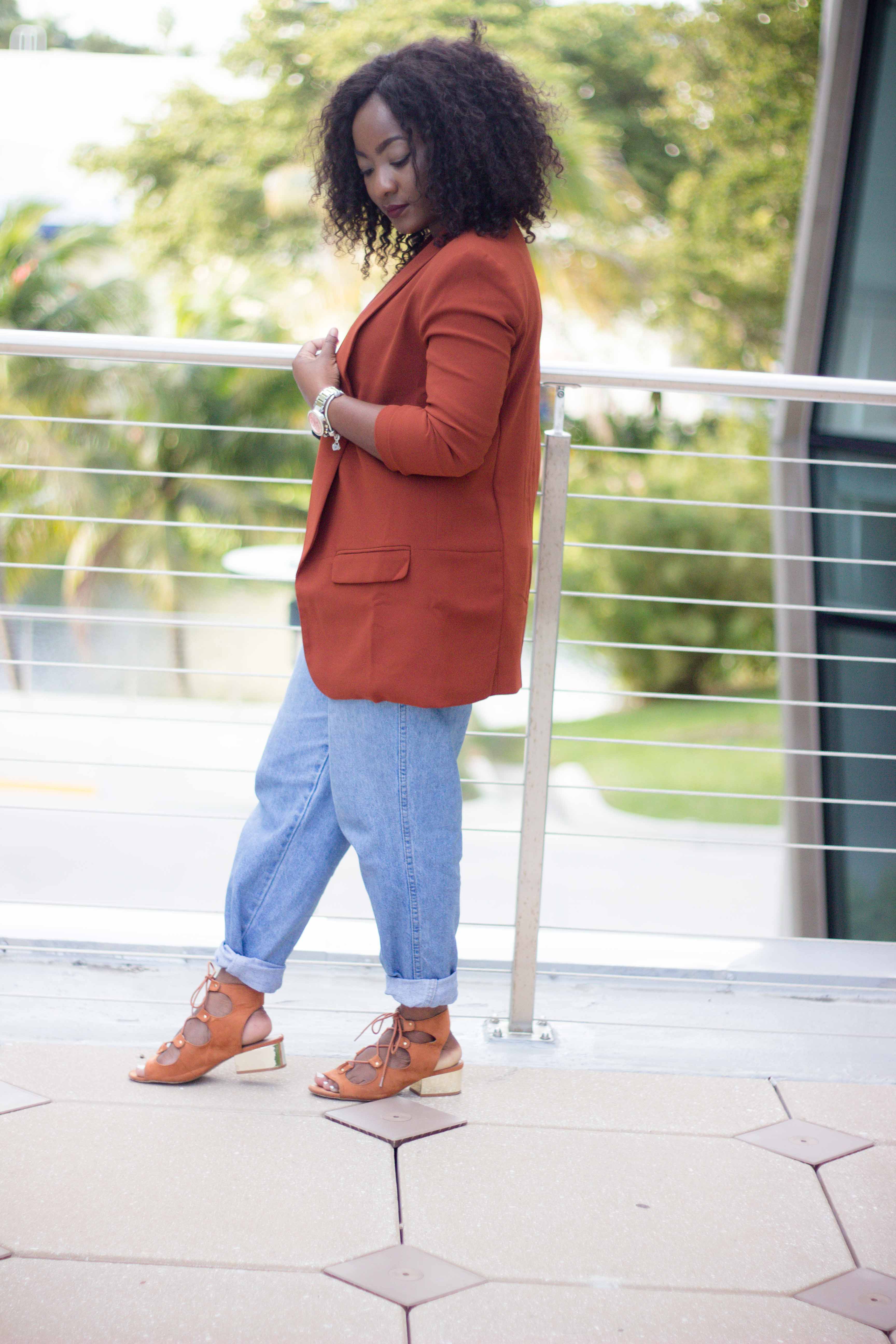 For a very long time, my wardrobe has been strictly black, white and gray ( for many reasons). Lately, I've found myself going up the color spectrum way more than usual. I've been loving the color like my blazer above ( don't know what to describe it as). I've also been reaching out for mustard colors and colors that are out of my norm but not too intimidatingly bright.
I know I'm kind of running all over the place, but what can you expect from a person that drink at least three cups of coffee a day and have every day of her life planned out by the hour. I'M AN ALL OVER THE PLACE ASS PERSON!
Anyways, if you have been reading my blog for a while you know how much I love cheap finds. Ask me where I got my jeans and I'll start telling you a whole story of how I went to the thrift store to find some "mom jeans" and came across these for only $10, just to find out at the cash register that I get an extra 20% off just for being a student. I mean I know you just wanted a one-word answer, but I NEED you to feel how excited I get when I save money on clothes. Loss track again…
Anyways, I have been visiting my local goodwill frequently. On my last visit, I got these jeans, as well as the top I'm wearing in this post. I paired the two with a blazer that I found on the clearance rack at forever 21 and my go-to Topshop sandals. With the help of my amazing roommate, I was able to put this look together.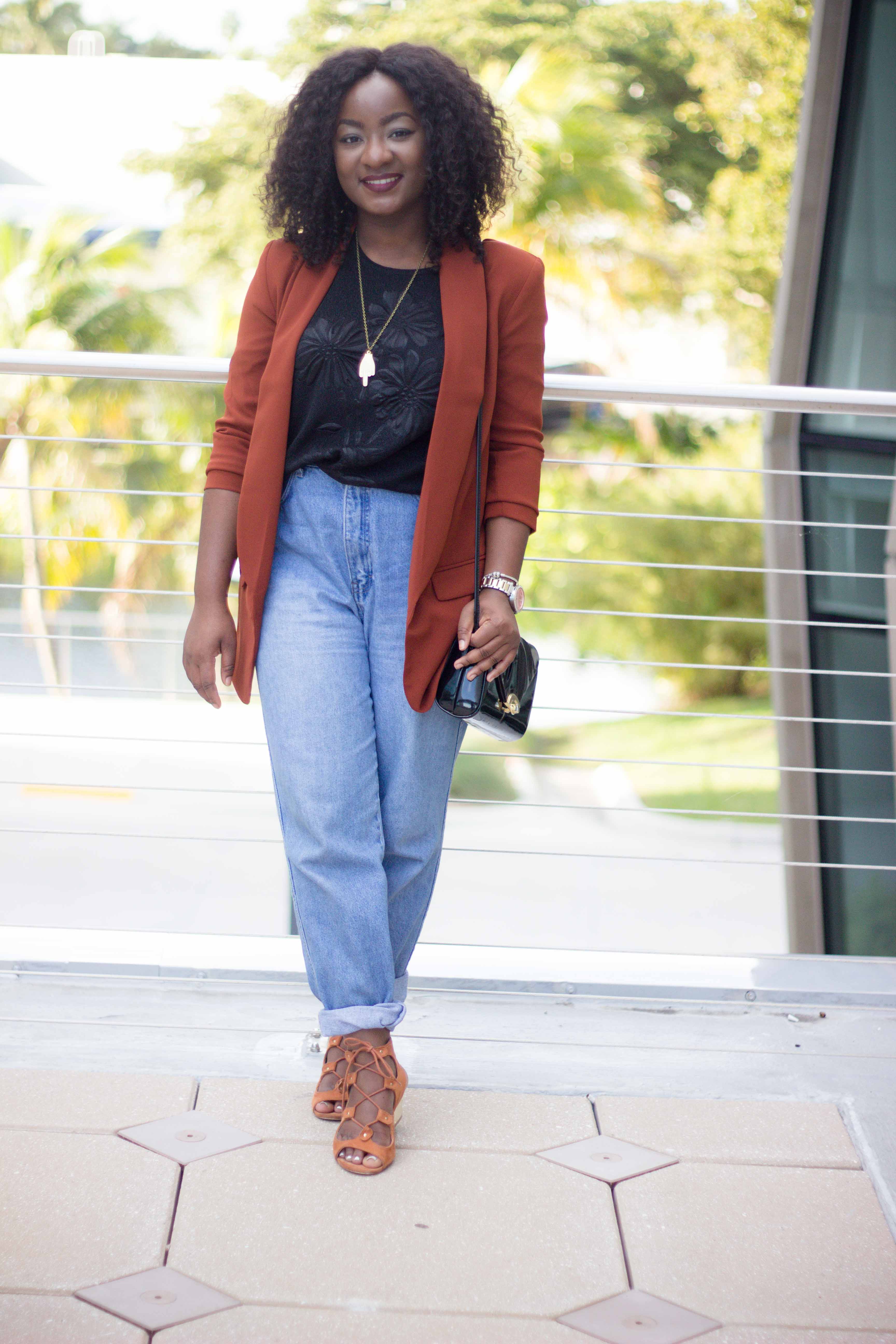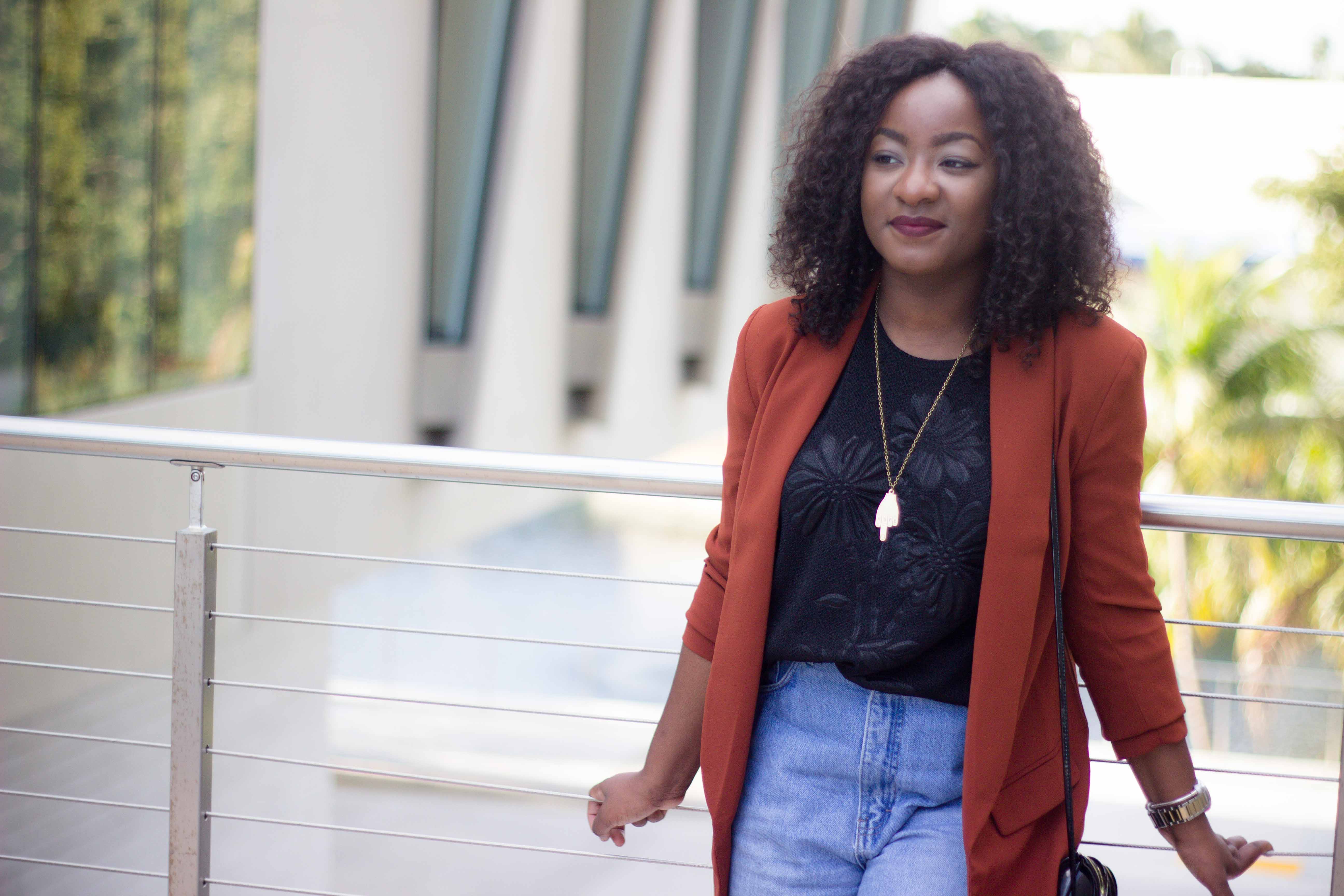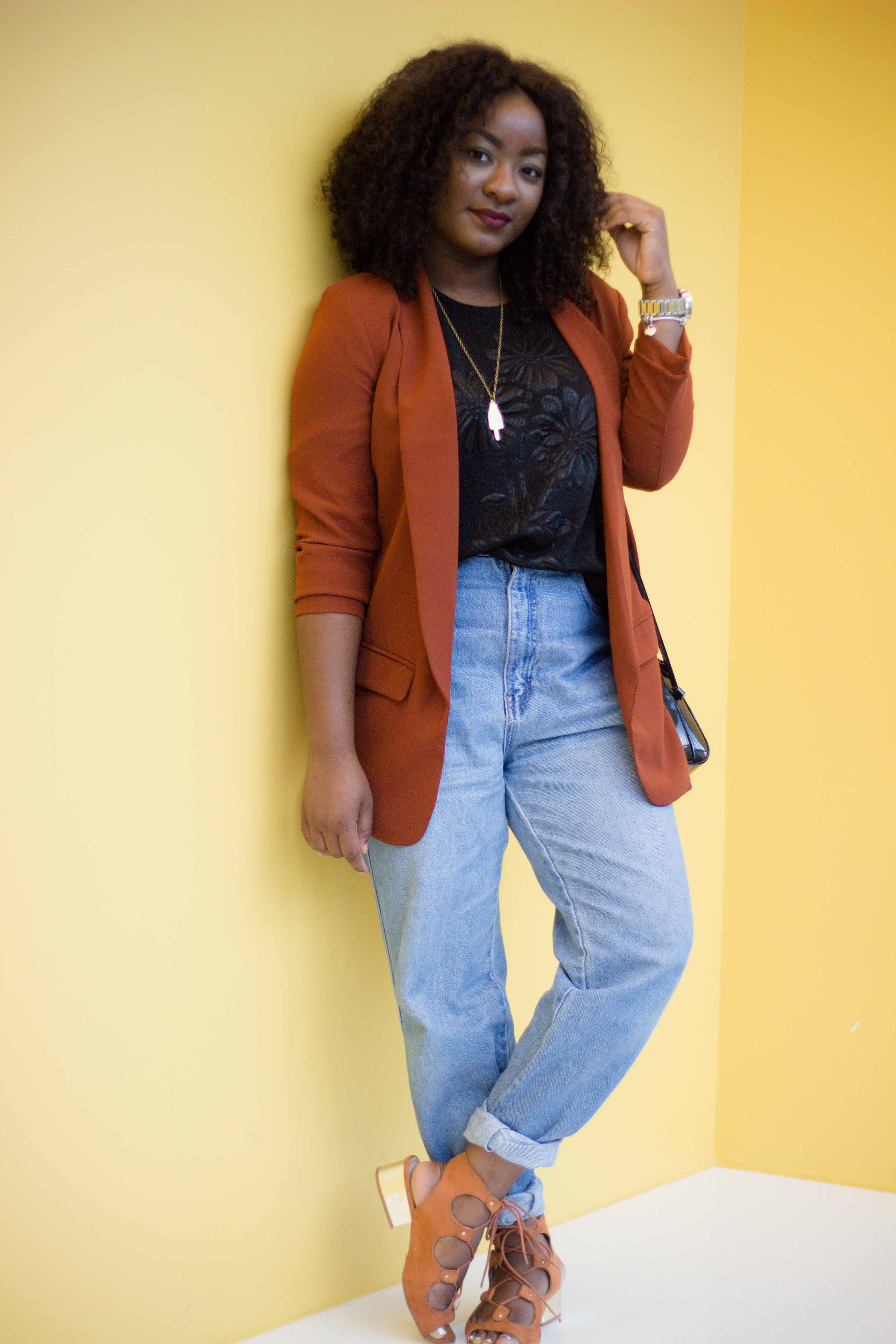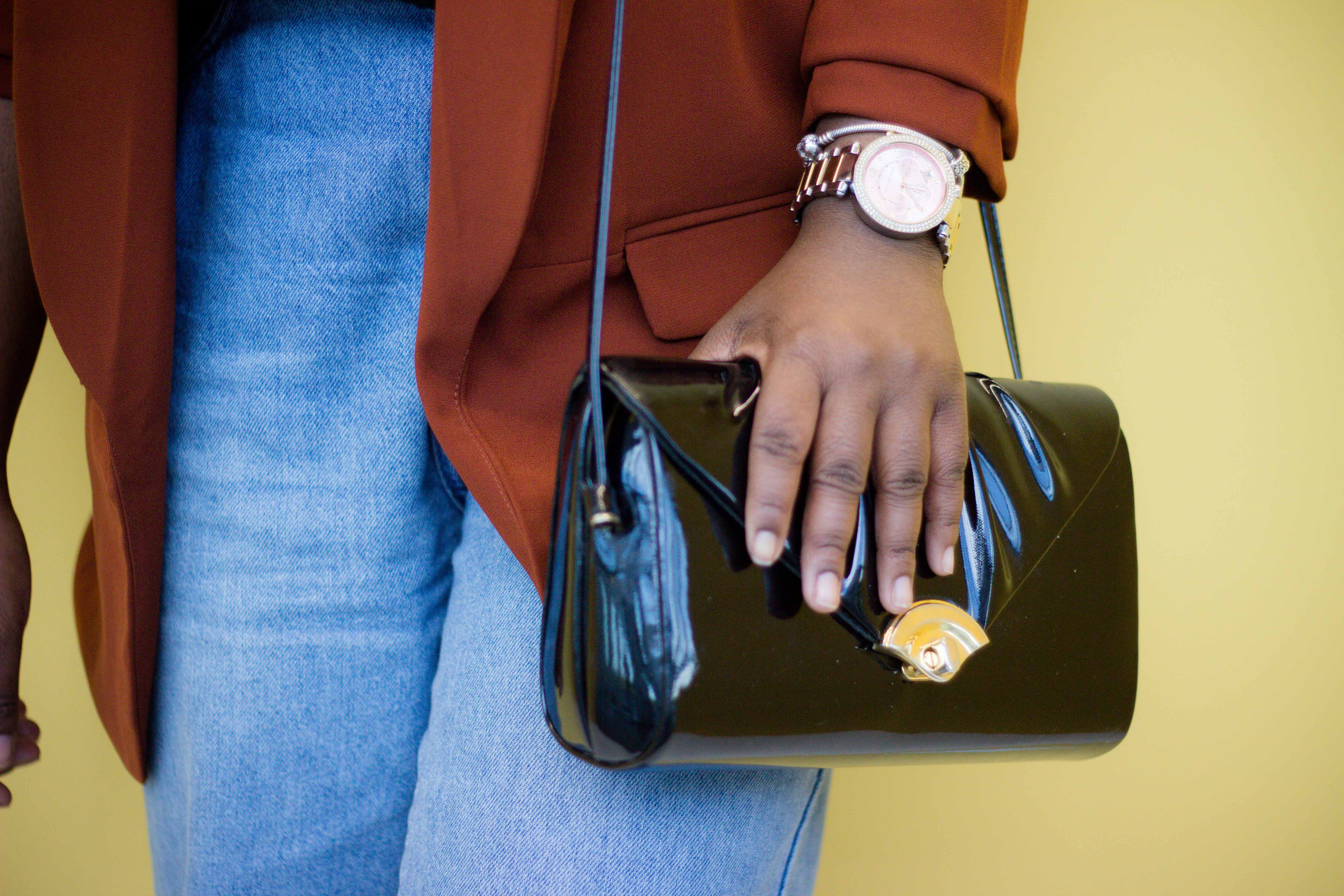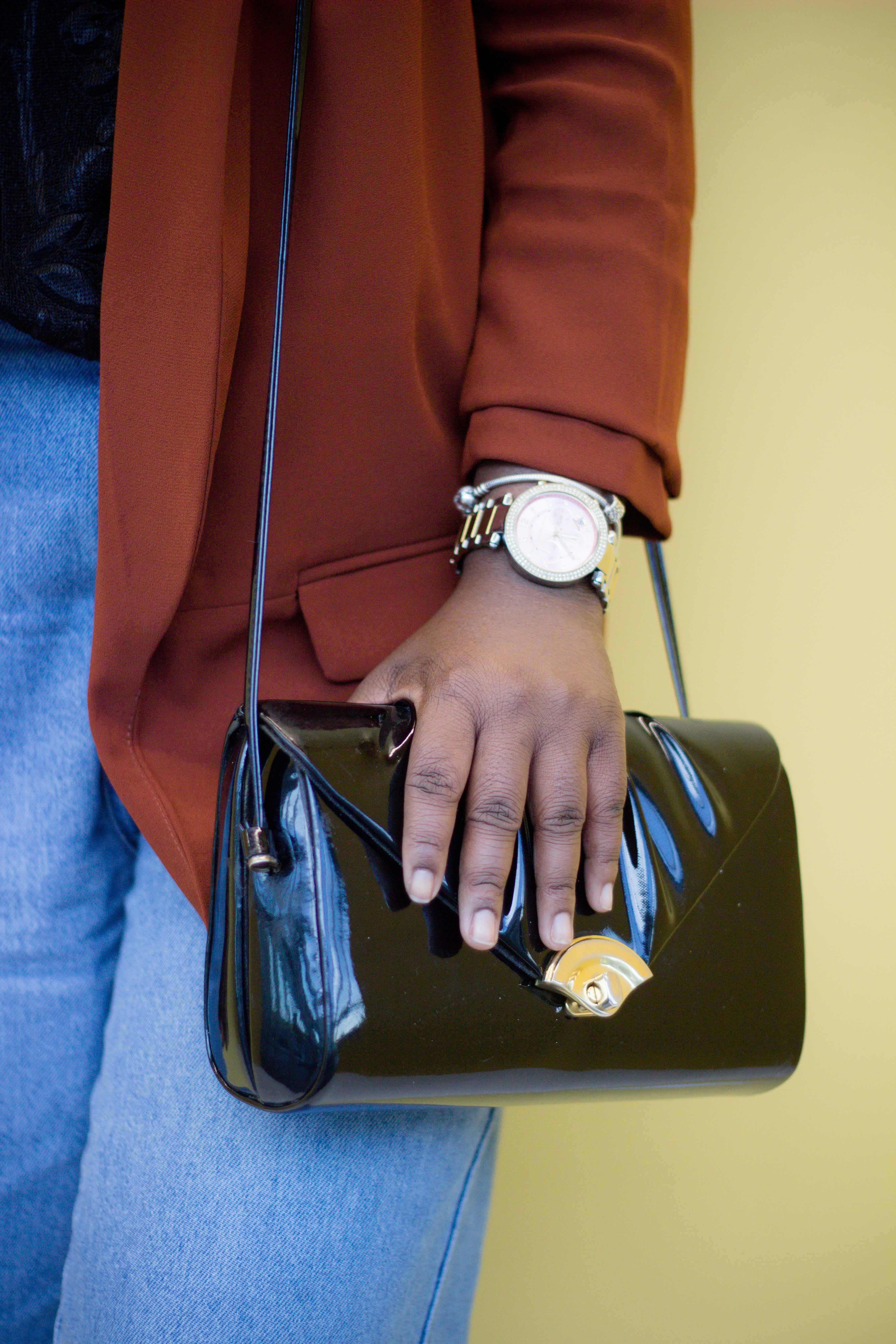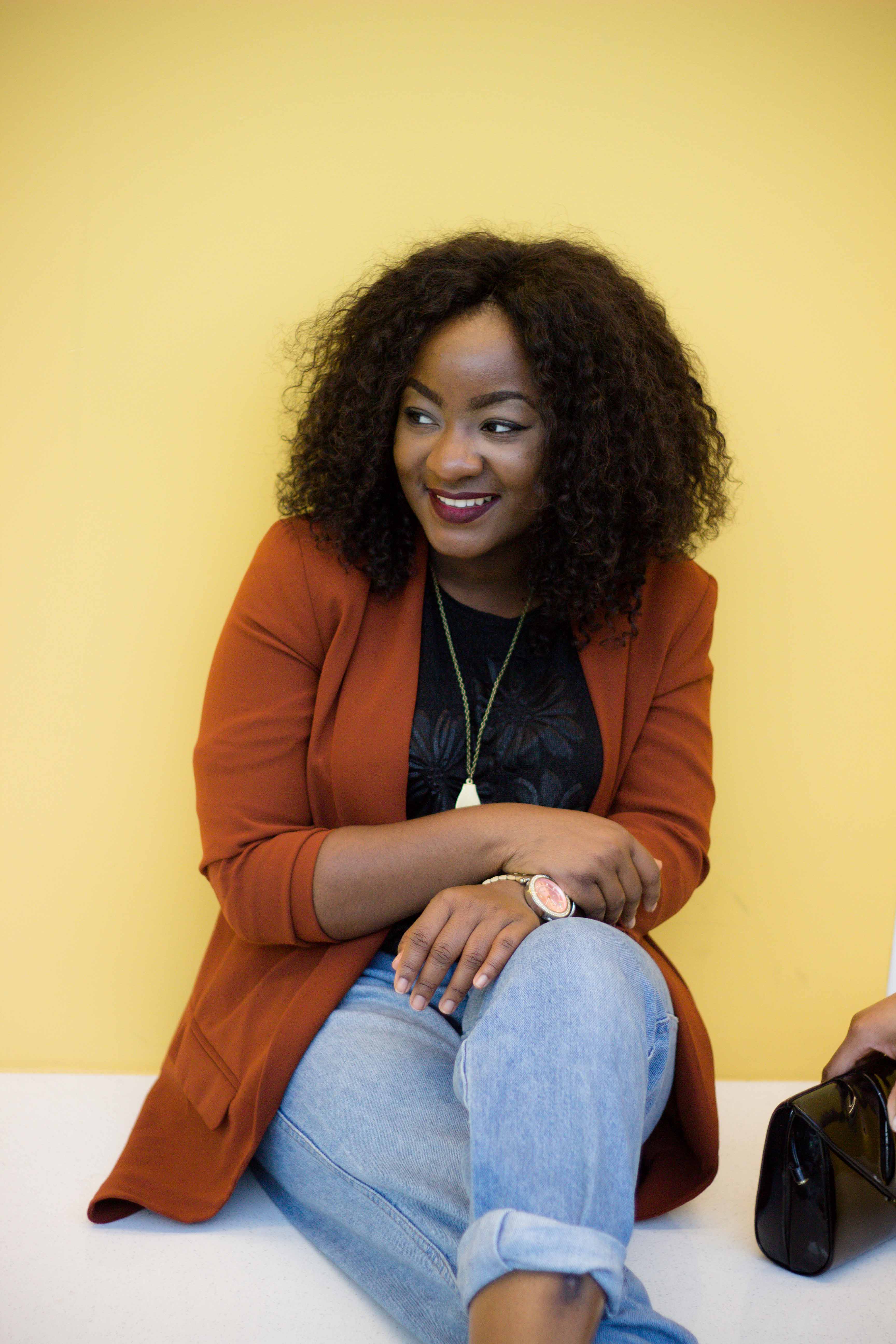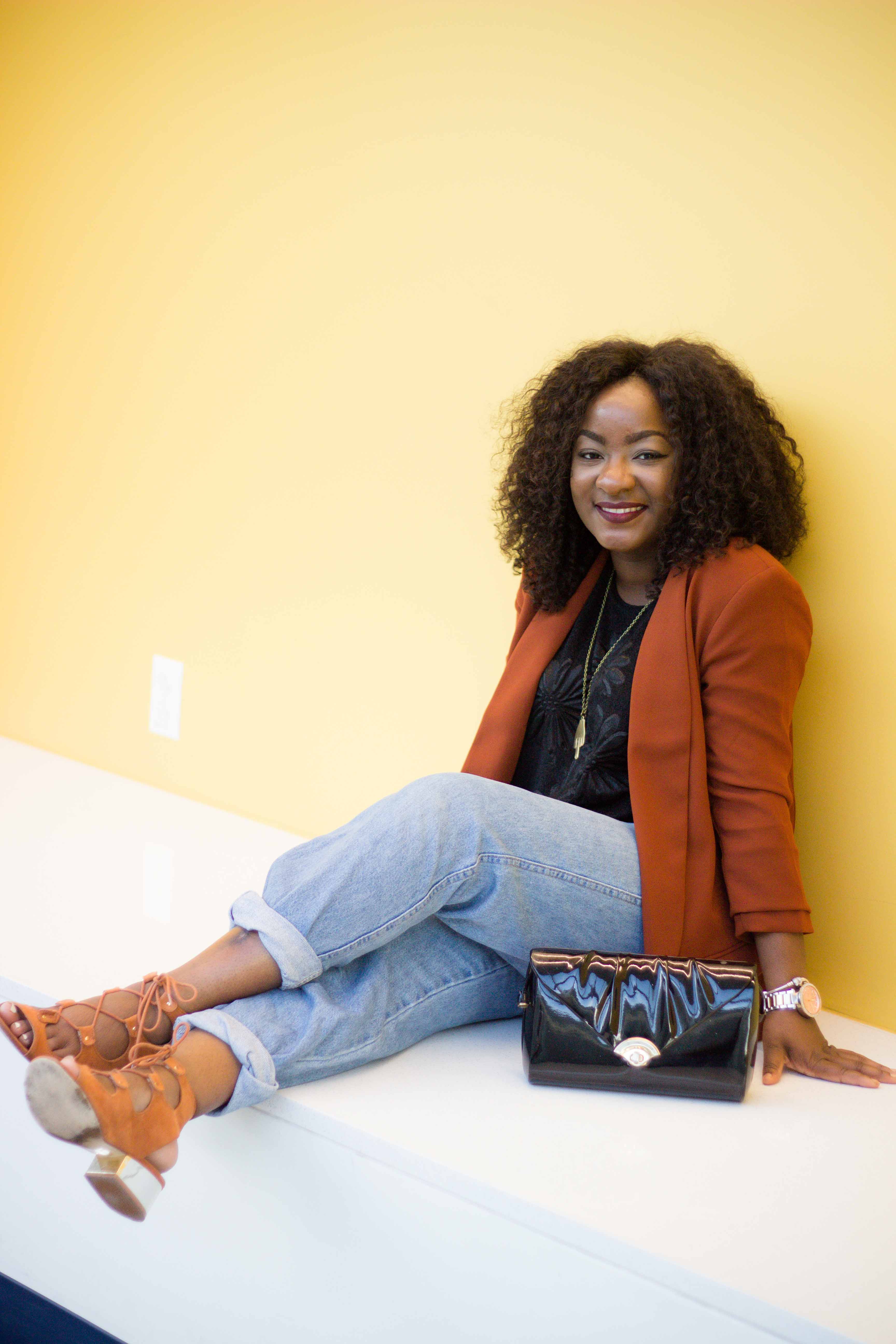 Details
Top: Thrifted
Jeans: Thrifted
Blazer: Forever 21
Shoes: Topshop
Bag: Trifted
Necklace: GetBullish ( getbullish.com)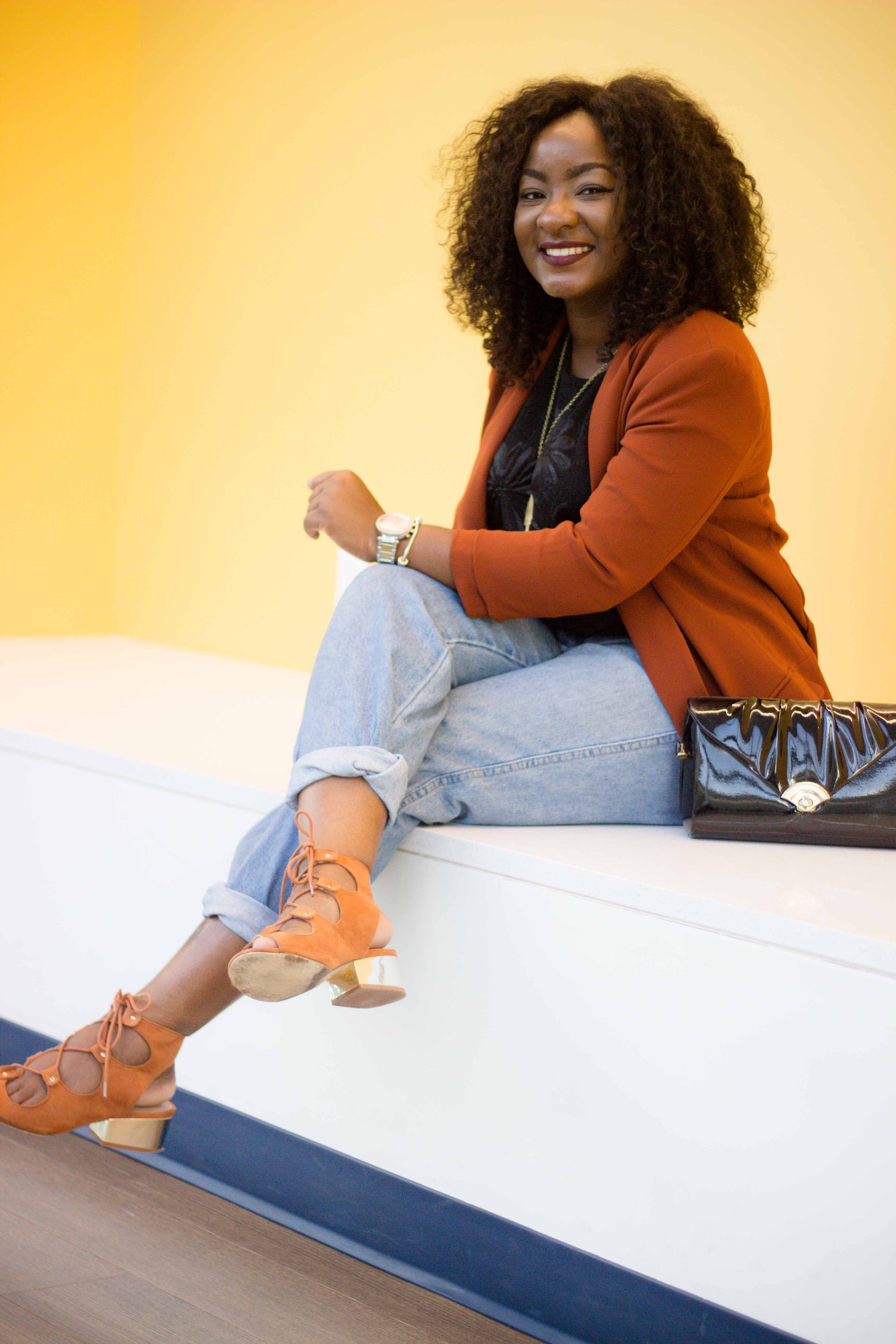 Hoped you guys enjoyed this look & my random rants……
Thanks for reading, * Kissing emoji*